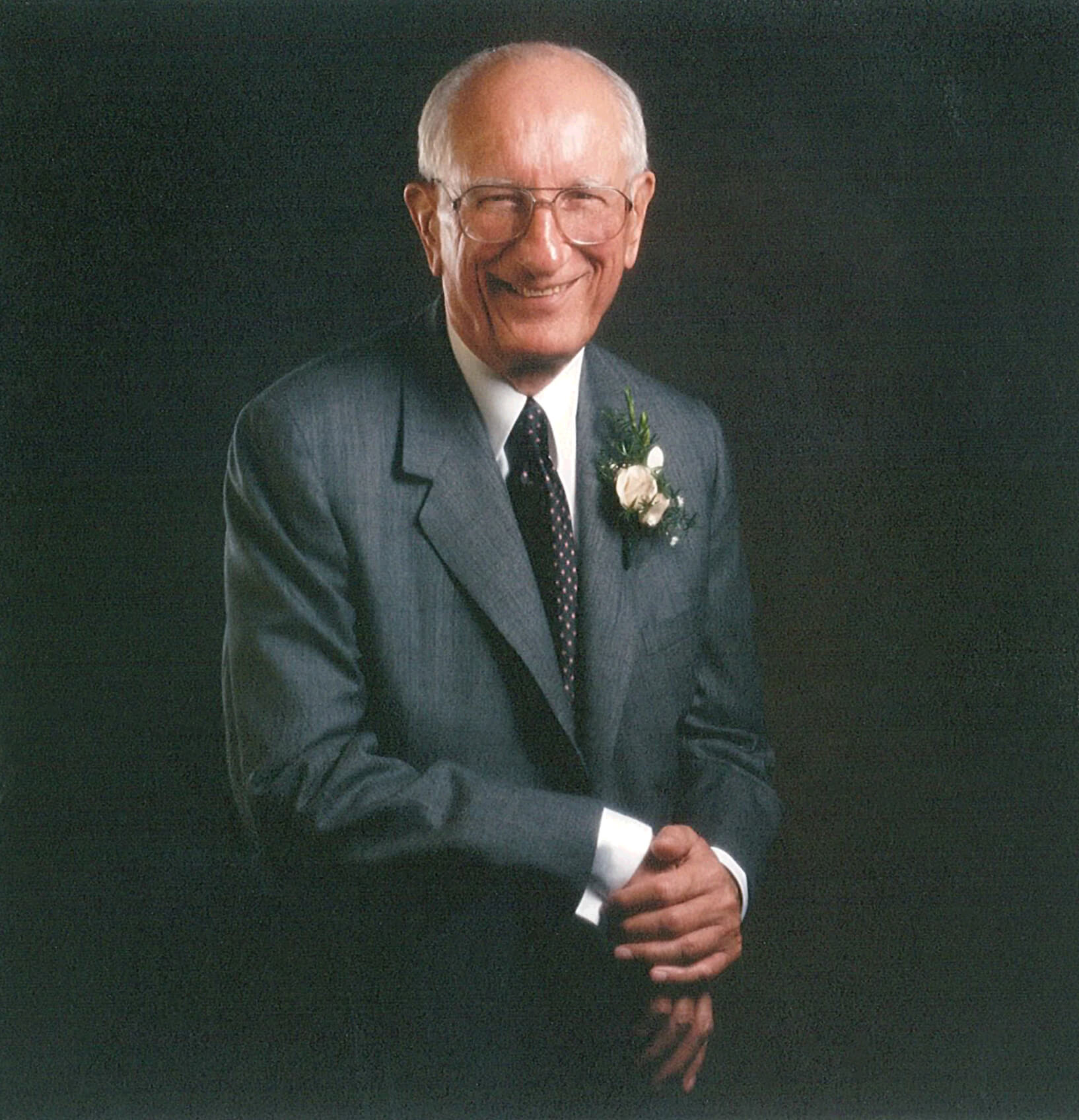 John T. Vucurevich was born in Yugoslavia in 1912 and at the age of eight immigrated to the United States with his family. John attended public school in Lead, South Dakota, but joined the workforce before he earned a diploma.
John worked in a variety of jobs and became a businessman in his own right. He owned several businesses, but his real passion became banking with the purchase of his first bank in 1951. He was a successful banker for over 50 years, owning several banks in the upper Midwest. He developed a reputation as an expert in the development of publicly traded bank holding companies and served on a number of gubernatorial advisory committees. John also felt community service was very important and he served in both the South Dakota House of Representatives and Senate.
Rapid City and the Black Hills area were very important to John, and he remained active in the community throughout his life. John was a generous philanthropist, often providing support anonymously to a variety of causes during his life. He wanted his philanthropy continued through his Foundation after his death.
John passed away in 2005 at the age of 92. The John T. Vucurevich Foundation became fully funded in 2007. John's legacy of philanthropy continues, with the Foundation providing grants to organizations in our area, "to make a piece of the world a brighter place."

John believed deeply that his charity should benefit the most vulnerable in our  community, particularly low-income families. Our grantmaking seeks not only to directly benefit these individuals, but also support their long-term economic mobility. We believe that our investments align with John's vision of " to make a piece of the world a brighter place".
History of the Foundation
John T. Vucurevich's primary impulse toward philanthropy came from a desire to help those who were less fortunate, people who needed a hand up. John felt that his wealth, especially after he passed on, should primarily address local needs. It was in this spirit that he established the John T. Vucurevich Foundation. Though legally established in 1986, the foundation awarded its first grant in 1989 and became fully funded in 2007 following John's death.
Since John's passing in 2005, the Foundation has transitioned from a small, part-time Foundation to a permanent Foundation currently staffed with five full-time employee and governed by a board of directors.
In order to assure John' philanthropic intent was captured; Vantage Point Historical Services was commissioned in 2014 to develop an internal operating document to guide future leadership of the John T. Vucurevich Foundation and understand areas identified as priorities by John. John's Foundation will carry out his philanthropic vision utilizing his values of honesty, integrity, loyalty and inclusiveness. We believe that our investments align with John's vision of "to make a piece of the world a brighter place".